●
●
●
●
●
●
●
●
Free surface mount parts on demand

Free shipping

See over 1300 models in stock ›

News & Announcements
Emergency Preparedness Month at Mini-Circuits
Sep 28, 2022 | Industry Insights
September is Emergency Preparedness Month, and Mini-Circuits welcomed our friends from NYC Emergency Management to our headquarters in Brooklyn to share valuable information on planning for hurricanes and other emergencies. Events like this are part of our absolute commitment to ensuring the safety of our team and the resilience of our organization.
Continue reading
---
Mini-Circuits Earns a Trio of 2022 Supplier Awards
Sep 26, 2022 | News
Mini-Circuits remains a top supplier among renowned companies that move the world forward in the RF and microwave industry. With three new awards under our belt from the 2022 award season, Mini-Circuits has continued to meet their demanding standards that help these companies remain at the top of the game.
Continue reading
---
mmWave Mixers
Sep 22, 2022 | Frequency Mixers
Mini-Circuits is expanding our lineup of frequency mixers to give you more options and more capabilities for frequency conversion in the mmWave range. Our latest release, ZMDB-653-E+ covers an LO/RF frequency range from 20 to 65 GHz
Continue reading
---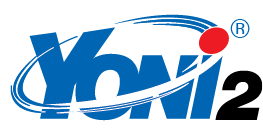 Advanced Search Engine
for RF Components
Search millions of points of actual, measured data to find the part for your requirements based on characteristic performance over your specific application band.
Read More