●
●
●
●
●
●
●
Free surface mount parts on demand

Free shipping

See over 1300 models in stock ›

News & Announcements
---
---
A Brief Overview of Phased Array Systems
Nov 30, 2023 | Amplifiers
In the nearly 12 decades since its invention by Ferdinand Braun, phased array antenna technology has a staple in the development of in 4G/5G communications, electronic warfare, radar, and advanced imaging applications to name a few. This article begins with an overview of the evolution of phased array systems through history. The basics of their operation in both analog and digital domains is provided, and a brief survey of common and emerging applications is given by way of example.
Continue reading
---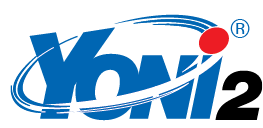 Advanced Search Engine
for RF Components
Search millions of points of actual, measured data to find the part for your requirements based on characteristic performance over your specific application band.
Read More