●
●
●
●
●
●
●
Free surface mount parts on demand

Free shipping

See over 1300 models in stock ›

News & Announcements
ISM RF/Microwave Energy Market Trends & New Products
Sep 27, 2023 | Amplifiers
Mini-Circuits Global Market Manager for RF and Microwave Energy, Mark Murphy caught up with our friend, Pat Hindle from Microwave Journal recently to talk about the latest developments in our product line and trends we're observing in the market.
Continue reading
---
RF & Microwave Switches
Sep 26, 2023 | Engineering Resources
Mini-Circuits has been designing and building RF and microwave switches in-house for over 20 years with industry-leading quality and reliability. Our portfolio has grown to include a wide offering of MMICs, electromechanical switches and solid-state modules for operating frequencies up to 67 GHz.
Continue reading
---
---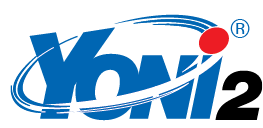 Advanced Search Engine
for RF Components
Search millions of points of actual, measured data to find the part for your requirements based on characteristic performance over your specific application band.
Read More