●
●
●
●
●
●
●
●
Free surface mount parts on demand

Free shipping

See over 1300 models in stock ›

News & Announcements
Medium Power Amplifier
Dec 01, 2022 | Amplifiers
Mini-Circuits' new ZVA-02653G+ high-frequency amplifier achieves extremely flat gain response over its entire operating bandwidth from 2 to 65 GHz, allowing wideband measurements with minimal adjustments to your test setup. Its medium power output makes it ideal for RF port extension or as a broadband LO driver amplifier, among other applications.
Continue reading
---
Everything You Need to Know about Product Marking Methods
Nov 30, 2022 | Engineering Resources
Device marking and identification is key to many aspects of customer use from quality assurance to assembly processes. Learn about the different product marking methods used for Mini-Circuits products, comparative advantages and disadvantages, and their impact on product change notifications.
Continue reading
---
---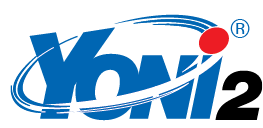 Advanced Search Engine
for RF Components
Search millions of points of actual, measured data to find the part for your requirements based on characteristic performance over your specific application band.
Read More