●
●
●
●
●
●
●
●
Free surface mount parts on demand

Free shipping

See over 1300 models in stock ›

News & Announcements
Wideband Bias Tees
Sep 30, 2022 | Product Updates
As we expand our product line higher into the millimeter-wave range, we're adding more high-frequency components to the lineup to support your entire signal chain. Our wideband bias tees in MMIC surface mount and coaxial formats are ideal companion parts for amplifiers operating at frequencies up to 54 GHz. These models provide excellent RF power and DC current handling with high isolation and low insertion loss over their full operating bandwidths.
Continue reading
---
---
Emergency Preparedness Month at Mini-Circuits
Sep 28, 2022 | Industry Insights
September is Emergency Preparedness Month, and Mini-Circuits welcomed our friends from NYC Emergency Management to our headquarters in Brooklyn to share valuable information on planning for hurricanes and other emergencies. Events like this are part of our absolute commitment to ensuring the safety of our team and the resilience of our organization.
Continue reading
---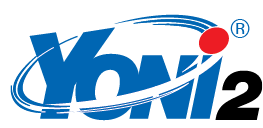 Advanced Search Engine
for RF Components
Search millions of points of actual, measured data to find the part for your requirements based on characteristic performance over your specific application band.
Read More